DVDCutter Stream and Mp3CDWav Converter 4.11
Multimedia Herausgeber,Konverter und Decrypter, gut am videomergering, erfassend
Es ist ein Audio/Video konverter,ein Herausgeber und EIN DV Kamerarecorder Capturer irgendein,gut an der Verbindungsaufspaltung und am Mergen,auch gut an der Konvertierung: CD zu Wav zu Mp3,Mp3 zu Wav,dat zum mpg,DVD zum avi,DVD zu AC3/MP3,MPEG zu Avi/DivX... Es kann Ihre Liebling Teile oder vollständige Datei mpg/vob/mp3 von VCD/SVCD/DVD/MPG/dat/vob/mp3/avi Datei zu Platte auch aufspalten. Es komprimiert Avi und ...
Tags

dvdcutter strom svcd das di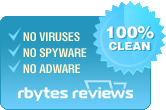 Latest User Reviews
Write a DVDCutter Stream and Mp3CDWav Converter Review
DVDCutter Stream and Mp3CDWav Converter related software
MPEG & AVI 2 MP3 1.0
Das Programm speichert den Ton einer Video/DVD-Datei (MPEG 2, MPEG, AVI) als MP3
MPEG-AVI 2 GIF 1.0
Erstellen Sie animierte GIF Dateien für Ihre Homepage aus AVI und MPEG Videos!